We all know that electronics items are pricey, so refurbished models could be such great deals. But these devices carry a bad reputation because sometimes products labelled as "refurbished" aren't.  
An authentic refurbished electronic item has been inspected and repaired to function as a new unit, though it may show wear from use. There should not be any discernible difference between a refurbished model and a new model other than price and outer appearance.  
Here is an in-depth guide about buying refurbished electronics with smart shopping tips and the amounts you can save on these smartphones, iPods, laptops, and computers. 
Is it a Refurb or Open-Box Return?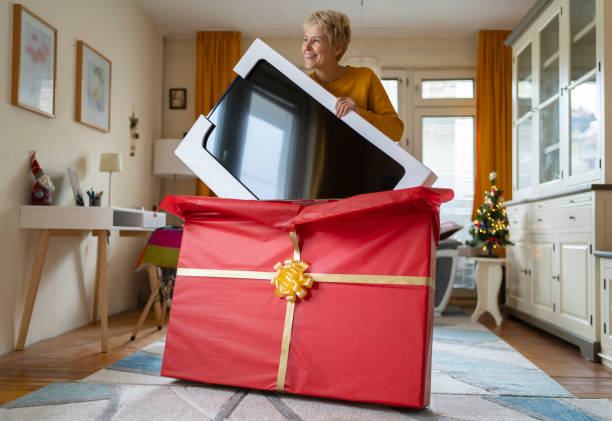 A typical open-box item could be one that was purchased and opened, and then it is returned before using the product. Maybe the recipient or buyer did not want it or the carton damaged. In such situations, the product is returned to the store as a precaution, even though the contents were untouched. 
Technically, an authentic refurbished product means a device that needs cleaning, repair, or sprucing up. Remember that the word "refurbished" has no real meaning; all returned products get resold under the title "refurbished," no matter their condition. 
Thankfully, laws in the US prevent companies from selling returned products even though they are brand new. You can benefit from that too, as once the electronic item is refurbished, the price should go down. Remember that you may not be the first owner of an open-box product, but you could be the first user. 
Is the Seller Trustworthy?  
There are tons of tips to keep in mind when you opt for online shopping, and identifying trustworthy sellers is one. You must only buy them from trusted retailers for several reasons. 
When you look at sellers, you should check out the reviews on the website. Most sites have a rating scheme. So obviously, if a retailer has, say, 1,000 reviews with 800 of them with one-stars, you should look elsewhere. 
Additionally, it is also essential to read the reviews. Read the bad reviews to check if there's a recurring theme. If you find five reviews with the same complaint, you might sense a problem.  
Therefore, if you see reviews with obvious red flags, it is essential to turn away, even if the price might seem tempting, probably because it might be a scam. 
Does It Come Equipped With the Necessary Items? 
 Opening a smartphone box or any other gadget and not finding a charger and earbuds is a painful experience, especially if the item is brand new. 
This scenario of not having essential accessories is often associated with a refurbished purchase. After all, someone who returns or sells their iPhone doesn't usually send in the earbuds because they are new and expensive.  
That is another reason to purchase refurbished products directly from the vendor. You are more likely to get all the accessories in the box that are new. This argument is suitable even for software that might ship with a PC or when buying refurbished electronics. It's vital to ensure that you get the product in something close to the original packaging. 
Does the Product Still Have a Warranty? 


Never buy any product, refurbished or brand new, that is advertised "as-is" because this phrase takes away any implied warranty the product might have. As a buyer, you risk getting a product that might not work correctly.  
Therefore, be careful when you see the "as-is" clause – such products in many states get an implied warranty by law. When you purchase a refurbished product, it should do what it was designed to do, even if sold and used. If it's a phone or laptop, it must be in working condition and have an extended warranty.   
Therefore, your best bet is to ask the seller or retailer directly if a new warranty/guarantee exists. Note that your savings may not always be worth it without a warranty. Also, check the length of the warranty period.  
What is the Condition of the Product? 
There are no laid down rules on grading a refurbished electronics product; outside that, the seller cannot say it is brand new. They often say it's "like new." However, clauses such as "like new" can mean the items were "used" in some form.  
It effectively means the product has not been used. It could also mean that the product was refurbished to that state after the product had a hard life. Remember that cracked or scratched screens can get replaced, so it is worth knowing exactly what "like new" means. 
What is the Return Policy? 
Remember that it always takes a while to notice problems in some products. You may want at least a month or more to identify the problem with the refurbished product.  
If you do not have time to evaluate a product without a return policy, do not go for the opportunity. Many will say "sale final," and you may not want that because you may water the savings. Therefore, buy refurbished electronics products with a reasonable return policy, and you can take advantage of that return policy post haste. 
Conclusion 
We sincerely hope this quick rundown of what you should know before you decide to buy refurbished electronics or pieces of hardware was formative. If you cannot get these questions answered, you should stick with your satisfaction and purchase only brand-new items.